Some afterdeath communications come in the form of a "sign". Here, Joshua, Lisa's son and Magge's grandson, has given the family a wonderful sign - that of a star on the cross at his Aunt Kathy's wedding. The star is only seen when Josh's younger brother, Anthony is in the photo. The family wondered if Joshua would be at the wedding and if he would be able to get a sign through. He did!!
These photos are "thumbnails" - if you wish to view closer detail,
please just click on the photo and you will see actual size.
(Use your browser's back arrow key to return to this page)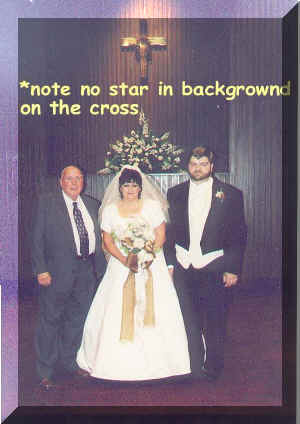 Kathy and Mike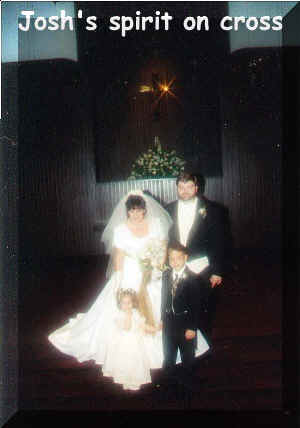 Not only did Joshua make an appearance, but Mike's mother did too. The groom presented his beautiful bride with his mother's wedding ring and just look at the brilliant star that was given!!
(Be sure to click on this photo to view the full-size photo - that star is awesome!)
Congratulations and Best Wishes
to Kathy and Mike!
Music: Heart to Heart
© 1999 Bruce DeBoer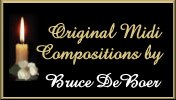 Background Courtesy of: