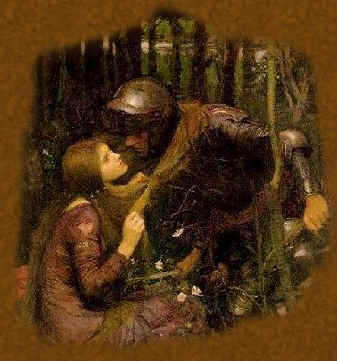 Dedicated to the memory of all the men and women who gave their lives
in service to their country. May we always remember.


An urgent request if you know anyone who gave their all in Vietnam.
Greater love hath no man that this, that a man lay down his life for his friends.
John 15:13

UNKNOWN




Far away in a country to us known,
Stands a brave soldier to us unknown.

He suffers and gives up a lot,
Without much time for descent thought.

He rises at dawn without much hope,
But faces the problems he has to cope.

He has a family across the sea,
But where they are he cannot be.

NO! He must fight to the bitter end,
And he to his injustice work attend.

He is sad and quivers inside,
But knows he cannot run and hide.

He knows his own life is at stake,
But life from his partners he cannot take.

He can barely face the awful thought,
That his own troop might soon be caught.

He continues to struggle on still farther,
Only to think of family, mother, and dear father.

At last he comes to meet his fate,
Only to make his fellowmen hate.

As he is dying this he said,
"Do not be sad but do be glad."

"I'm only one more unknown to all man,
But I've fought and struggled for this land."

"So my comrades do not grieve my death,
But think of those who still take breath."

Susan Kay Cler 1969
Now known as Sue Lloyd
(married to Bill Lloyd, cousin to James Vance who was killed in Vietnam)

The cruel war is raging, Johnny has to fight
I long to be with him from morning 'till night
I want to be with him, it grieves my heart so
Won't you let me come with you? No, my love, no.
Tomorrow is Sunday, Monday is the day
That your captain will call you and you must obey
Your captain will call you, it grieves my heart so
Won't you let me come with you? No, my love, no.
I'll tie back my hair, men's clothing I'll put on
I'll pass for your comrade as we march along
I'll pass for your comrade, no one will ever know
Won't you let me come with you? No, my love, no.
Oh Johnny, oh Johnny, I feel you are unkind
I love you far better than all of mankind
I love you far better than words can e'er express
Won't you let me come with you? Yes, my love, yes.
They marched into battle, she never left his side
'Til a bullet shell struck her and love was denied
A bullet shell struck her, tears came to Johnny's eyes
As he knelt down beside her, she silently died.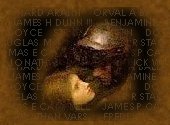 Music: The Cruel War, first sung in the United States
during the American Civil War but it can be traced back
to England. This song has many different lyrics.
These are the lyrics made popular by Peter, Paul and Mary .
The midi is sequenced by Barry Taylor.
The lyrics and tune are both in the public domain,
the sequencing is not.
My dear friend Madeleine created this beautiful set and dedicated it to my beloved fiancÚ
Cpl. James Vance who died on Jan. 4, 1970 in Vietnam.
Love never dies.

A gift from my dear friend, Mo



Artwork entitled La Belle Dame sans Merci
by John W. Waterhouse
Background is an image from the
Vietnam Veterans Memorial in Washington , D.C.
No Right Click
Script courtesy of:


Floating Script Courtesy of



American Flag Courtesy of: