Those who wait on the Lord
shall renew their strength;
They shall mount up with
wings like eagles.

Grieve not for me, nor mourn the while,
For Happier would I be, to see you smile.
Let no tears fall, since I have passed away,
But miss me and remember me each day.
Live your lives as I would want you to,
And treat thy fellow man as I would you.
And when the time has come; your lives be through,
I shall be waiting here for each one of you.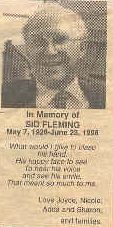 Memorial ad placed June 23, 1999

In Memoriam notice place in the paper
on June 23, 2000

A note of thanks to those who helped.

Eulogies
The Service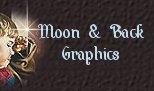 Floating Butterfly Script
Courtesy of


Music: Amazing Grace