Barb's Thoughts
WHAT ABOUT MEDIUMS?
There has been much said, pro and con, about the experience of having a reading done by a medium. The major objection raised against this practice is that there are those who believe that it is never a good idea, that consulting with mediums is contrary to the word of God.
What does God have to say about this, in reality? It may surprise you to know that most people have never really thought through the issues.
Those who believe that consulting mediums is against God's will, are relying for the most part on this Bible scripture: "There shall not be found among you anyone who burns his son or his daughter as an offering, any one who practices divination, a soothsayer, or an augur, or a sorcerer, or a charmer, or a medium, or a wizard, or a necromancer." [Deuteronomy 18: 10-11, Revised Standard Version] There are other Old Testament scriptures which generally repeat this order. In this passage, the word defined as "medium" is, in the Hebrew, sho'el'ov, or "making contact with the dead," and beyond that the term is not broken down for any further clarification.
It should first be noted, however, that in both the Old and New Testaments of the Bible, there are distinctions made about those who are called "dead." For example, in Job 14:14 - 15, we read: "If a man die, shall he live again? All the days of my service, I would wait, till my release should come. Thou wouldest call, and I would answer thee: thou wouldest long for the work of thine hands." In this passage, Job makes reference to his belief that, even after his physical death, he will be able to hear the call of God and respond, and do the work God will ask of him. In Psalms 49:15, we find this same conviction: "But God will redeem my soul from the power of Sheol, for he will receive me." And we have this expectation from David in Psalms, at 103:2-5: "Bless the Lord, O my soul, and forget not all his benefits, who forgives all your iniquity, who heals all your diseases, who redeems your life from the Pit, who crowns you with steadfast love and mercy, who satisfies you with good as long as you live so that your youth is renewed like the eagle's."
From these passages, and many others besides, it is obvious that even in Old Testament times, physical death was not considered to be final, and that those who believe in God and have faith and trust, do not expect that physical death will be their end. Interestingly, and by contrast, we have this statement from Proverbs, at 21:16: "A man who wanders from the way of understanding will rest in the assembly of the dead." This passage makes the distinction that those who have become separated from the love of God, are indeed "dead" and remain "dead". And again, this is a theme that is replete in both the Old and New Testaments, that separation from God and lack of spiritual awareness and response, constitute a dead condition without remedy.
In the New Testament, the issues are even more clearly drawn. In Matthew, at 8:22, where a disciple called by Jesus asks permission to first go and bury his father, Jesus replies, "Follow me, and leave the dead to bury their own dead." By implication, Jesus is saying that those who follow him have life, that those who do not follow are "dead", and this is not only a theme repeated throughout the New Testament but is the essence of the message of Jesus, is the fundamental truth that lies at the heart of God's entire revelation of himself to his creation: "For God so loved the world that he gave his only Son, that whoever believes in him should not perish but have eternal life."
Throughout the Gospels, Jesus exhorts men (and women) to follow him, to follow his teachings, to heed his words, and to do as he does. "Truly, truly, I say to you, he who believes in me will also do the works that I do; and greater works than these will he do, because I go to the Father."
One of the experiences that Jesus had, was a conversation with Moses and Elisha. Both of these prophets had been, at the time of the conversation, dead for some centuries; however, they appeared in visible form, were seen by several witnesses, and talked at some length with Jesus. If we are not to have the ability to talk with those who have physically passed from this life, then how are we to follow this example of Jesus, and what are we to make of the fact that Jesus had this experience in the first place? If it is a forbidden exercise, then why do we know about it at all? What's more, after his own physical death, Jesus himself appeared to his disciples and to others; he spoke with them, and nothing was said about the disciples transgressing any commandment against talking with the dead. And we ourselves, to this day, are encouraged to talk with Jesus....
To seemingly further complicate the matter, we have in the Gospel of John, at Chapter 11, the story of Jesus raising Lazarus from the dead. Jesus says to Lazarus' sister Martha: "I am the resurrection and the life; he who believes in me, though he die, yet shall he live, and whoever lives and believes in me shall never die. Do you believe this?" And then Jesus proceeds to call Lazarus forth bodily from the grave – if this is not "making contact with the dead ", then it would be hard to imagine what might meet that definition, and the example set by Jesus is thus placed squarely at odds with the warning of Deuteronomy 18:10-11, that "There shall not be found among you anyone who ... practices ... a medium ..."
The answer to the apparent conflict is a simple one. The physical death of the body is not the issue, and never was. To us, however, the physical death of the body has assumed huge proportions. We who live in this physical body, we who are so aware of our physical life in this physical world, we who must from birth onward do all we can to feed, preserve and protect this physical and vulnerable house that surrounds us, are like a child raised in a locked closet: we know nothing more than the cage we dwell in, we can hardly conceive of the wonders of a world, a universe, a life apart from that which binds us. Therefore, the survival or loss of the physical body are most easily understood to be important.
But this is not what God is talking about, ever. Throughout the Bible, throughout the mighty sweep of history there, one reads again and again of life and death. Children are born, perform their tasks on the earth, grow old and die...or perhaps fall in battle at a young age. Generations pass before our eyes as we read. Is that the message? Is that all there is? Did God speak to mankind simply to tell us all that every generation will go to the grave? No. God's message rings like a bell from page to page, that we are spirit placed on earth in flesh, that the choices we make not only have their effect on the physical but have a far greater effect on who we become spiritually.
Therefore, the conclusion is clear: the dead are those who have failed to take the spiritual steps available to them, and they are thus dead regardless of whether or not their bodies physically live. By contrast, those who have heeded God's call, those who have some grasp of the kingdom beyond the closet and have responded in faith, are not dead – they are ALIVE, and they are ALIVE regardless of whether or not their bodies physically live.
And there is no Biblical prohibition against talking to those who are ALIVE. Rather, there is much precedent for it – anyone who has said a prayer to God, whoever "God" is conceived to be, has talked with (and perhaps heard from) a living spirit.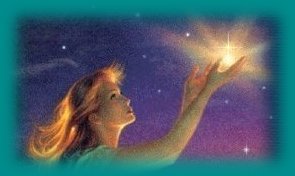 | | | |
| --- | --- | --- |
| | | |
| | | |

Music is The Prism (Colors of Love)
© 1999 Bruce DeBoer